Read on to get the timing right and receive better offers!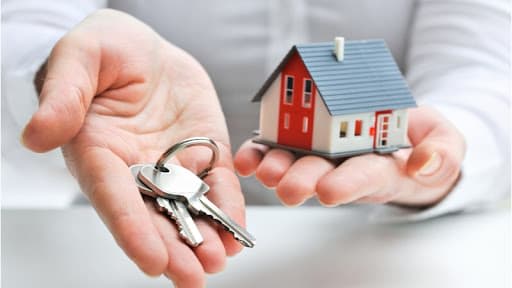 Photo courtesy of Shutterstock
Timing is everything in the real estate game. In fact, sellers can receive higher offers if their home makes its grand entrance on the market during a particular time of the year. Read on for top tips on choosing the best time to sell your home to get the results you're counting on.


The best time of year to sell a house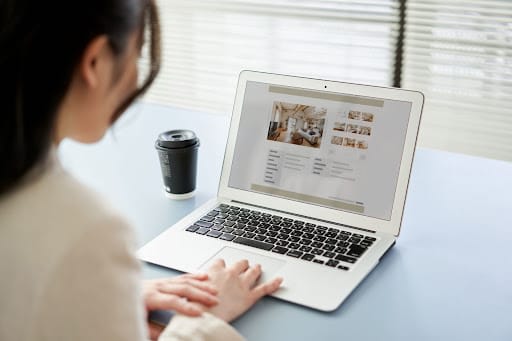 Photo courtesy of Shutterstock
According to the National Association of Realtors, the real estate scene sees the highest level of buyer activity during the spring and summer. From February to March, for instance, sales rise by 34%, with a 3% increase in prices. Real estate activity continues to increase as we move through spring and into summer, with May, June, July, and August ranking as the busiest months. In fact, within these four months alone, the average number of transactions is typically 40% of the total sales throughout the entire year. The number of sales usually reaches its peak in June.

Average home prices tend to be higher during the late spring and early summer because, as temperatures start to rise, many prospective buyers are ready to get out and shop for homes after staying inside all winter. Real estate seekers also prefer to move when the weather is nicer so that they don't have to load boxes or drive a moving truck in inclement weather, as Barrington Hills real estate often experiences. In addition, some buyers have their tax refunds back by this time, and they are eager to use the extra cash as part of their down payments. Finally, families with young children hope to move soon after the school year ends so that they can finish unpacking and settling in before classes start again in August.

If you're thinking about selling your home but can be flexible on your timeline, try to have your listing ready to go in late March or early April. That way, your house will be primed and ready for the increased buyer activity of May and June. By centering your selling strategy around the best time to sell your home, you can set your property up for success.
The more challenging months
As discussed, the market usually stays hot through August before cooling off in September. By the time October and November come around, the market has slowed down significantly. The same families who were eager to move during the summer are now busy driving children to and from school and extracurricular activities. Others are busy planning for the holidays or working toward end-of-year professional goals.

Of course, homes still sell through the winter, but not at the same rate as they did a few months prior. According to the National Association of Realtors, November through February typically experience the lowest selling activity. In fact, the number of sales during this time is only 68% of the sales during the peak season from May through August. January is generally the slowest month.

If you find that you need to list your home during the slower selling season, though, all hope is not lost! Many sellers find that they can experiment with creative marketing strategies or price drops to generate significant interest in their homes. While it's probably best to try to avoid these slower months if you can, your agent will be well-versed in what it takes to succeed. They will guide you toward making savvy selling decisions and utilize top-notch marketing techniques to garner interest in your property, no matter the season.

Zooming into each season
Selling a house in the spring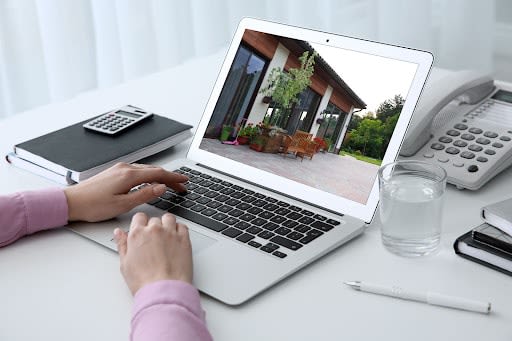 Photo courtesy of Shutterstock
As discussed above, homes typically sell faster in the spring. Because of the increased buyer activity, it's common for homeowners who put their properties on the market during the spring to receive multiple offers above the asking price. The main downside to selling in the spring is that most other sellers will target the same season, which means there could be a greater inventory of available homes. This translates to a higher level of competition. Since buyers will have more homes to choose from, you'll have to work hard to create an attractive listing that helps your home stand out on the Barrington real estate market.


Selling a house in the summer
With June as the busiest month for real estate activity, summer is a great time to sell a home. Extended daylight hours facilitate better home showings since homes appear brighter and more attractive during the day. However, you may find that some buyers are less interested in spending several hours each day shopping for homes because of the warmer temperatures.

Selling a house in the fall
Demand for homes begins to drop off in September and October. Of course, you can still successfully sell your home during the fall, but you should prepare to work especially hard on your marketing and staging efforts if you want to make your listing competitive and generate significant interest.
Selling a house in the winter
Winter is often the most challenging season to sell a home, with January being the slowest month for buyer activity, potential inclement weather, and buyers busy with holiday plans. If you must put your home on the market during the winter, don't get discouraged if your home doesn't sell as quickly as you thought it might. Remember that this is typical for this time of year.
One benefit of selling during the winter is that you may attract buyers who are looking to purchase a home before the end of the calendar year so that they can take advan
Ready to get started?
If you're ready to sell your home on the Barrington real estate scene, John Morrison is ready to guide you. John is a trusted local real estate agent who is well-versed in getting properties seen and sold without all the stress. From giving advice about the best time to sell your home to providing innovative marketing techniques, expert negotiation strategies, and unparalleled attention to detail, John has the solutions that count. Reach out to John if you have more questions or if you're ready to get the process started.